If you're looking for something super special this Christmas, we've got you sorted. Christmas is our favourite time of year because we get to treat the ones we love with thoughtful, magical gifts and bring huge smiles to their faces. Our Christmas Shop is open and waiting for you to discover the perfect gift. Head there now or read on for our top gifts for big or little ones this Christmas.

White Christmas gifts
Our White Christmas collection is full of all things soft, fluffy and snowy. Whether you're looking for a cuddly toy for baby's first Christmas or a stylish soft blanket for a teenager's new room; this collection is all about those frosty winter wonderland vibes. Tap here to browse everything now. Check out our range of softly glowing portable night lights to keep you warm this season. The new designs are made from eco-friendly silicone and are rechargable via USB too!
Our famous collab with 24Bottles features a cute polar bear design. You can bundle up and save when you combine them with the plush version of Ricecube in our Perfect Pair bundle deal. It makes the most magical gift for little ones!
You'll see Ricepuffy the snow monster popping up everywhere in this collection. The loveable character has been made into cushions, blankets, night lights, plushies and more. Which one will you choose?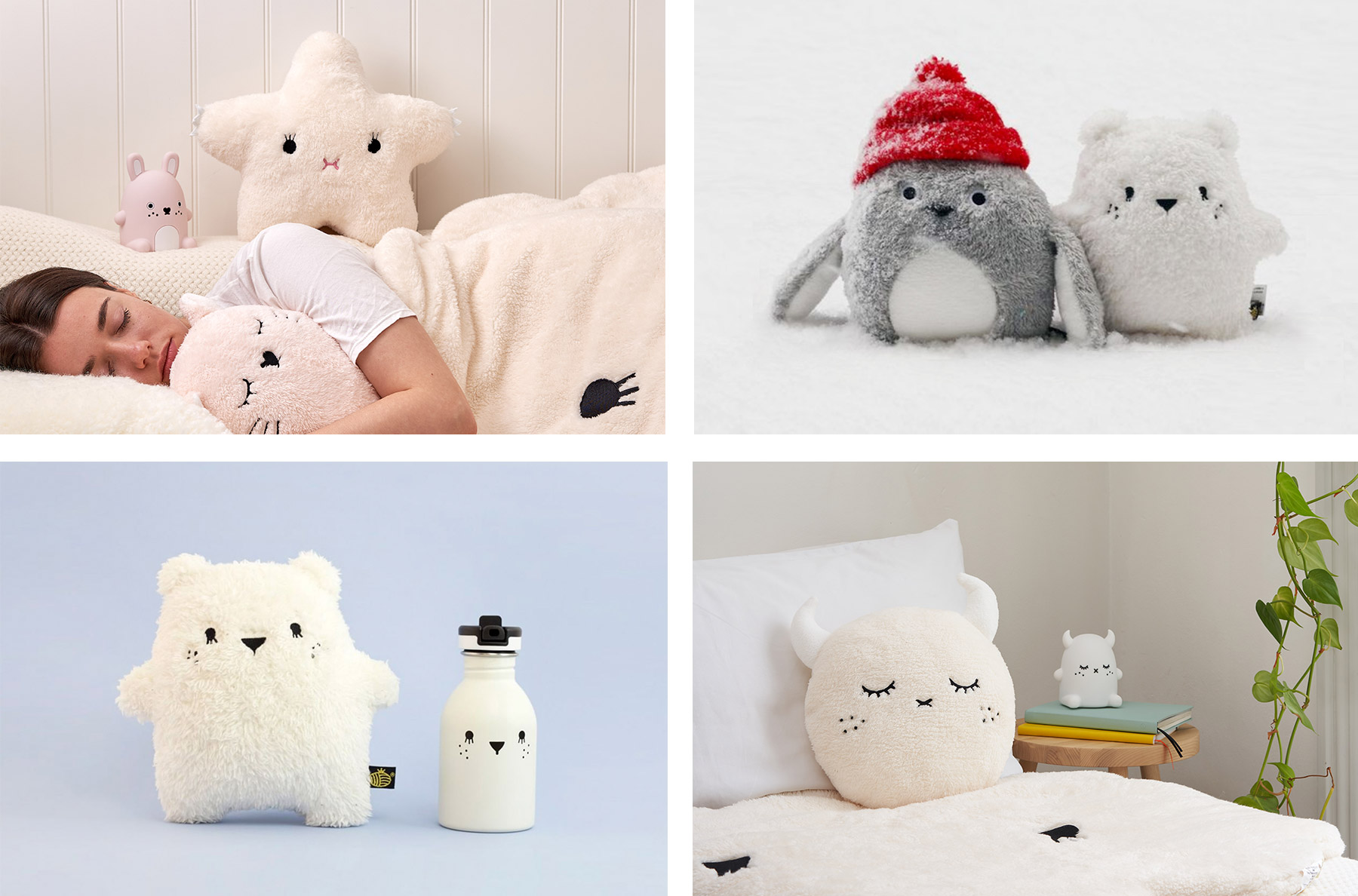 ---
Christmas Classics gifts
Our Christmas-themed plushies are the perfect festive gifts for everyone. From secret santa gifts to stocking fillers to under-the-tree suprises; our playful and unique designs are sure to spread some smiles this year. Tap here to visit the collection now.
The highlight of this collection? We can't decide! But very high up our Christmas list list year is definitely the brand new DIY Gingerbread Ricemonster Kit, where you can create, make and stuff your own Gingerbread plush.
Don't forget about our all-time most popular plushie, Riceprout. Our cute kawaii take on the great british icon; the Brussels Sprout. Whether you love them or hate them, there's no denying that this little veggie is simply irresistable!
And don't forget, all good gift-givers have a showstopper Christmas card! Our brand new, limited edition musical christmas card is full of magic. Open the card to reveal a pop-up scene and magnetic character that dances on the frozen lake base to the sound of classic Christmas songs.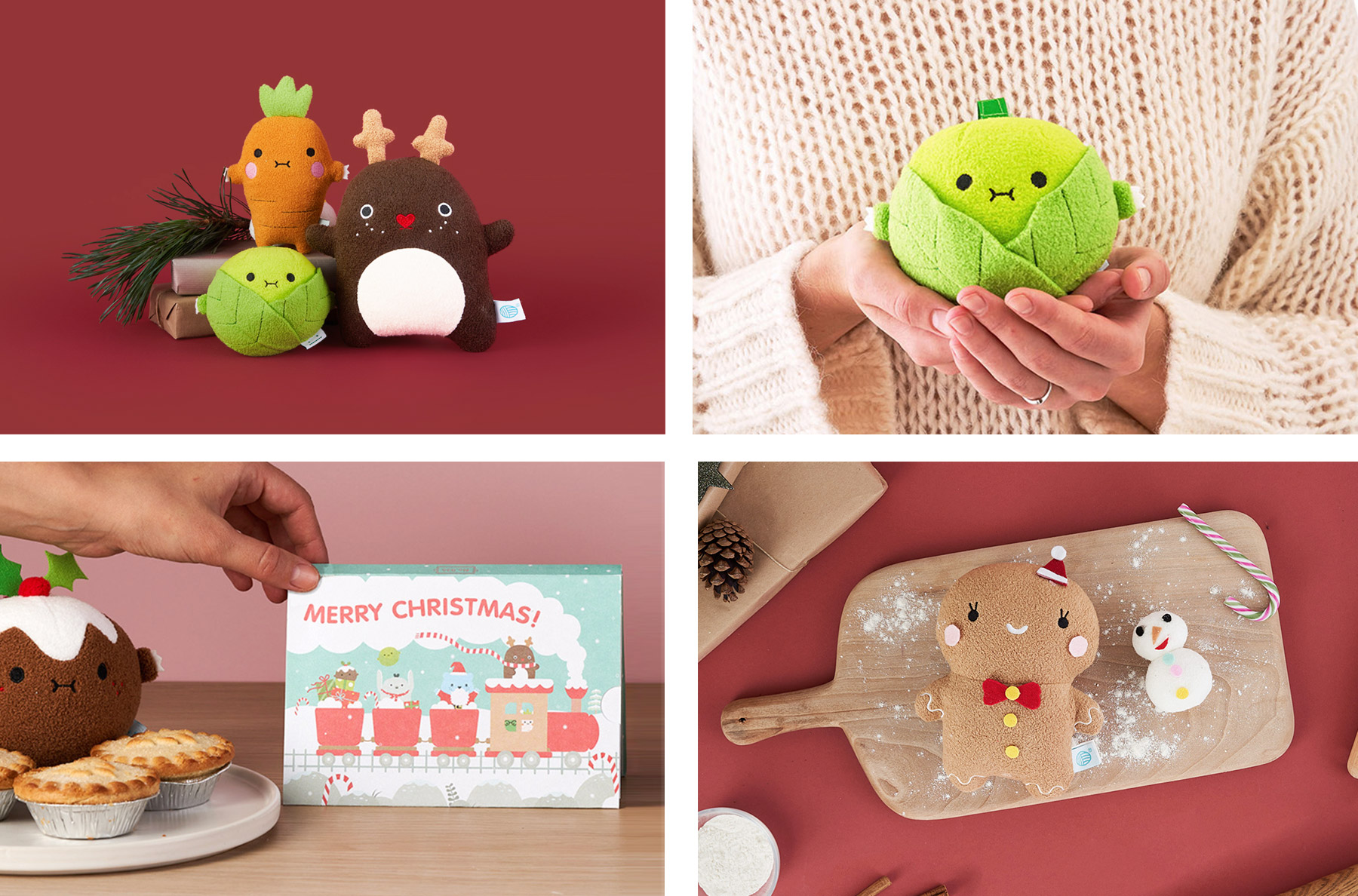 ---
Stocking filler gifts
Make sure every little gift in their stocking is just as thoughtful as the next! Our stocking filler shop is bursting with the cutest unique presents this year. Visit here or read on to hear what Team Noodoll think are the best stocking filler gifts this year.
If you're looking for a gift that's functional and useful - our Christmas face masks are perfect! We have three Christmassy designs in adult and child sizes and they're not just super cute but they're protective too. Read our blog for more info on how effective they are against COVID and other nasty germs.
Our newly launched pencil case collection is another gift idea that'll be useful for years to come. Six sweet character designs to bring a little playfulness to anyone's desk. Check them out here.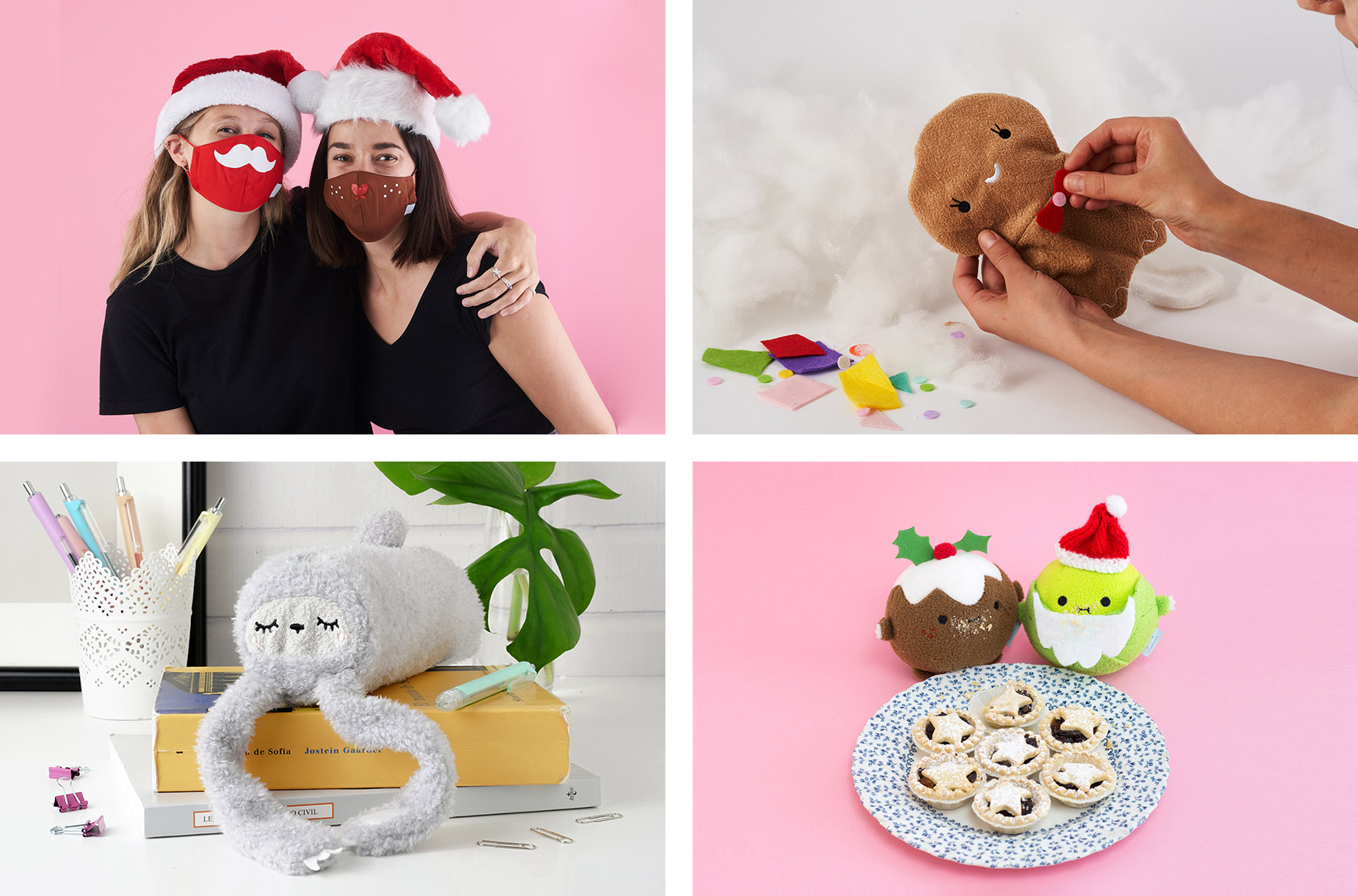 ---
Cosy Christmas
Make it comfy, cosy Christmas with our perfect gifts for snuggling up in the warm and adding cute and cosy vibes to any space. We've got gifts for babies, children, teens and grown-ups too, all waiting to be discovered in our Cosy Christmas shop page. Visit it here or scroll down to read what we're buying our loved ones from this section.
The most adorable gift for little ones has to be our music mobile range. Our Ricemoon and Ricetwinkle are both wonderfully Christmassy whilst still being a perfect fit for cribs, pushchairs or playgyms all year round. All music mobiles are super soft and safe for the tiniest of toys (CE tested for ages 0+), and each design plays their own unique melody when the string is pulled.
Our Cosy Christmas collection is also where you'll find our biggest selection of snuggly blankets and huggable cushions. Make their nights in feel luxurious with our home accessories made from soft, long and fluffy fabric. All blankets come packaged in a cleverly designed Ricemonster gift boxes - it's such a wonderful gift to treat loved ones to this year.