Meet the brand new addition to our super cute Noodoll stationery range: our pencil case collection. Ricedino the dinosaur, Ricebamboo the panda, Ricemon the monster, Riceless the sloth, Ricemimi the cat and Ricefluff the bunny. They're the most adorable pencil cases ever and make such perfect gifts. Functional and cute: the best of both!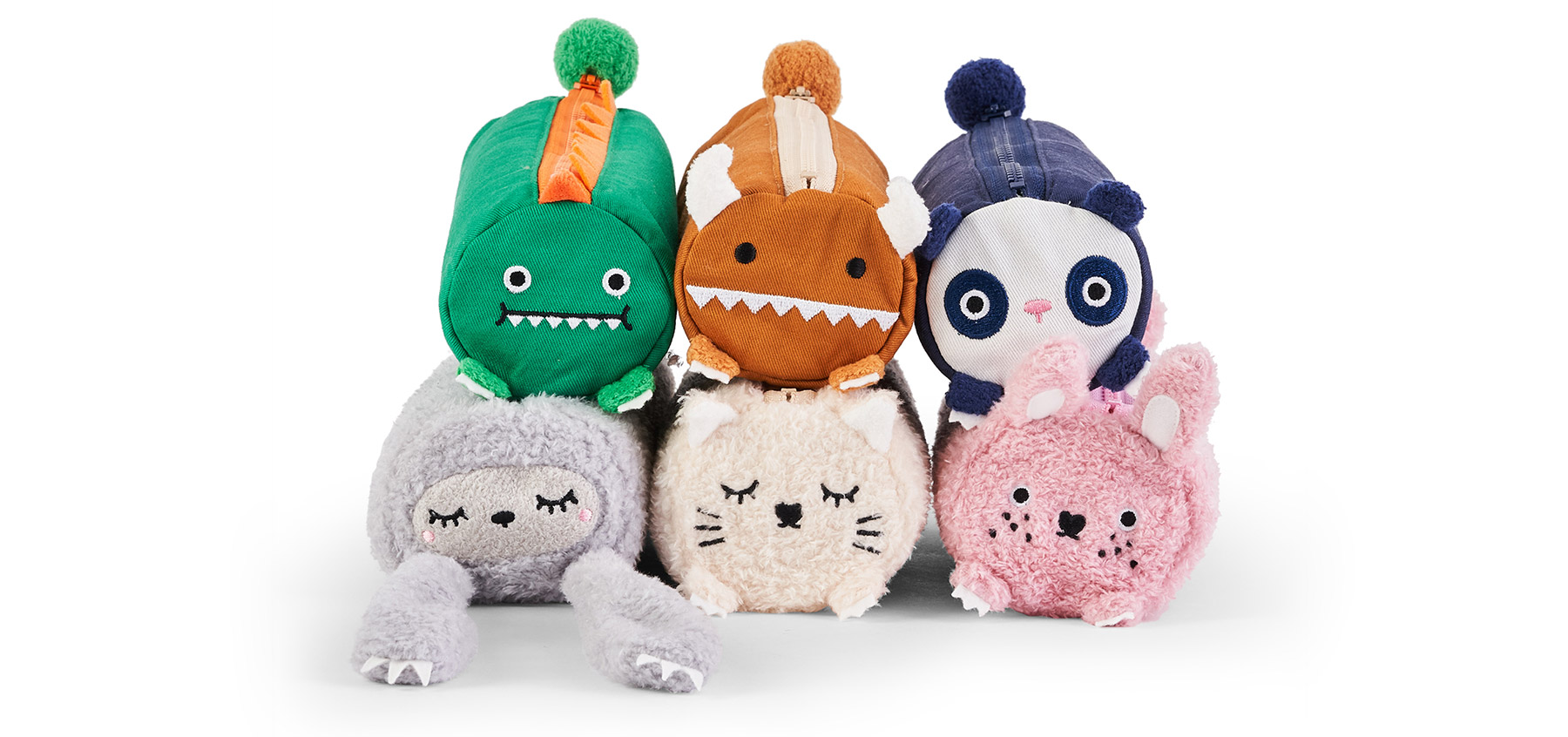 Super soft + plenty of room!
We have super fluffy pencil cases and cute cotton ones too. Whether you prefer the long and cuddly polyester or the stylish and sturdy cotton, each has an inner waterproof lining to make sure any ink leakage or spills don't stain your new friend. Both materials are high quality and made to last for years. They also come with a super cute chunky zip fastening, so all of your stationery can fit in safe and sound.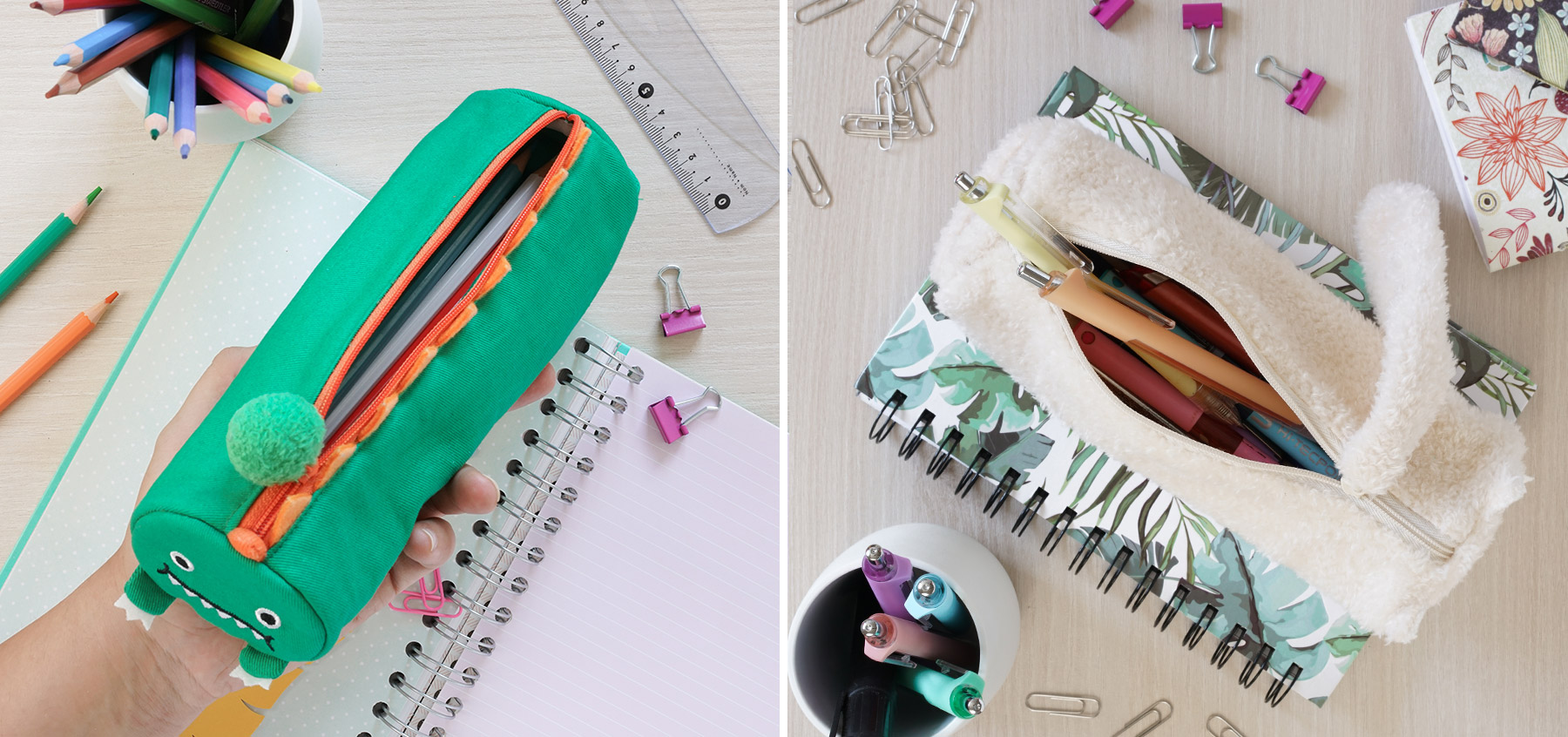 Cutest design details!
As always we've carefully and lovingly designed these pencil cases to have all the adorable features possible. From the tiny arms and legs (featuring trademark Noodoll claws of course!) to the embroidered faces, we wanted these pencil cases to be bursting full of character. That way, when they're sat on your desk or hanging out in your office they'll always bring a smile to your face, even when work gets tough! The fluffy pom-pom tails - or if you're Ricemimi, the long cat tail - are another playful touch we couldn't resist adding.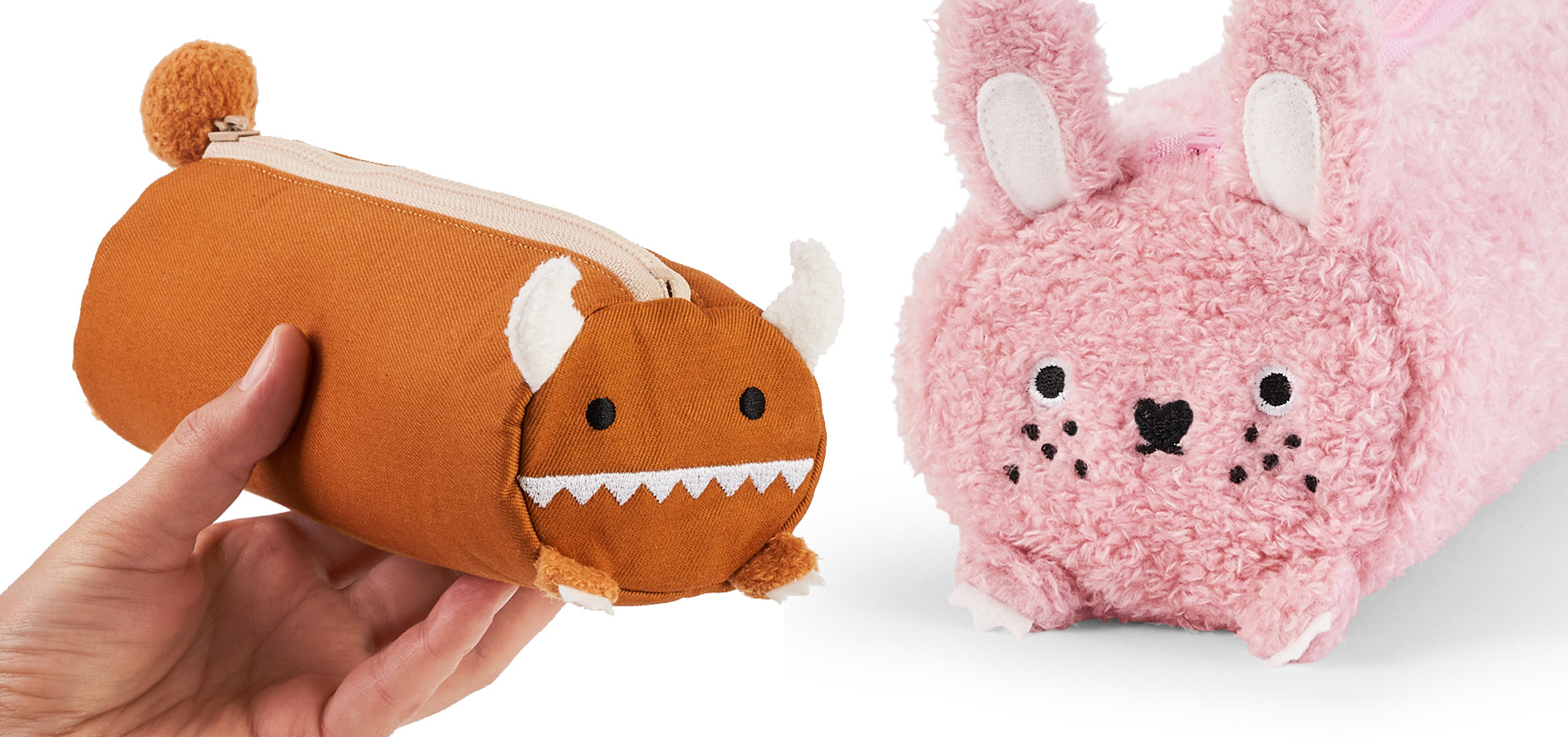 Functional and fun
One of our favourite features are the little handles on the back of the pencil cases. They make is so easy to carry them anywhere you need to or even clip them to a bag so you never forget your stationery! All characters apart from Riceless the sloth have this handy strap on the bum. Riceless has their own special feature! Just like our popular plushie version of this sleepy sloth, the insides of their hands have a clever velcro patch that sticks them together forming a handle this way. Hang them anywhere!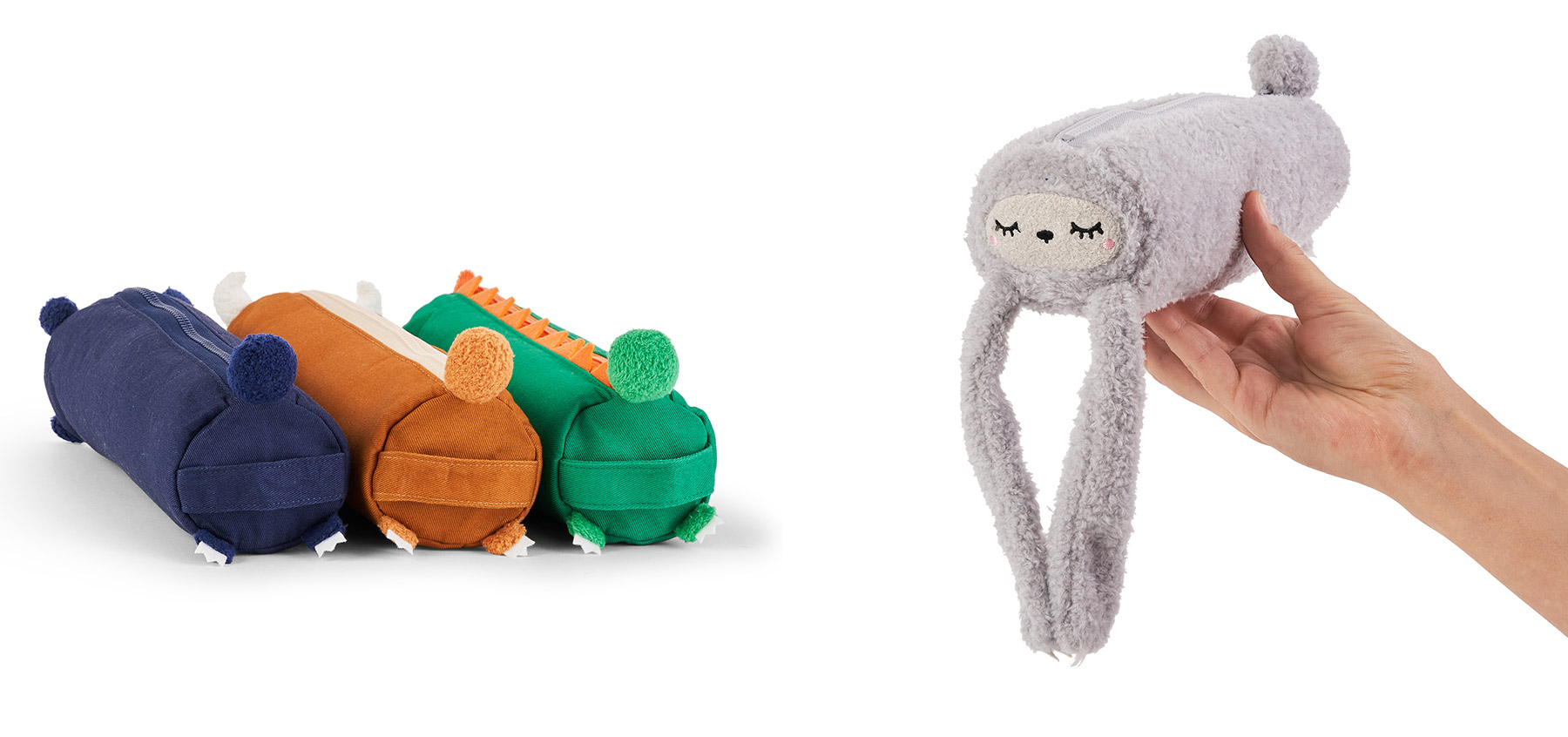 Playful stationery for everyone!
We're obsessed with these pencil cases. We hope you love them too! We think they're the perfect gift for big or little ones. Everyone could do with a little stationery pal to make them smile. Choose your favourite today by visiting our pencil case collection in the shop, or view all of our fun Noodoll stationery here.