We're so excited to have just launched our very special limited edition advent calendar. A magical, musical Christmas adventure; we can't wait for you to experience it! Open the calendar to reveal the festive scene at Ricepole and the dancing Ricemonsters that skate around the frozen lake as you count down to the most wonderful time of the year! It's 25 days full of surprise and fun as you open each door: Filled with three dancing magnetic Ricemonsters, two pop up card models and a range of stickers to decorate the Christmas scene. Beautifully illustrated down to the smallest detail, the calendar will add a burst of Christmas magic to any room. As you build the scene day-by-day the calendar becomes a magical Christmas town; a frozen winter wonderland guaranteed to warm hearts and spark the imagination of young and old alike.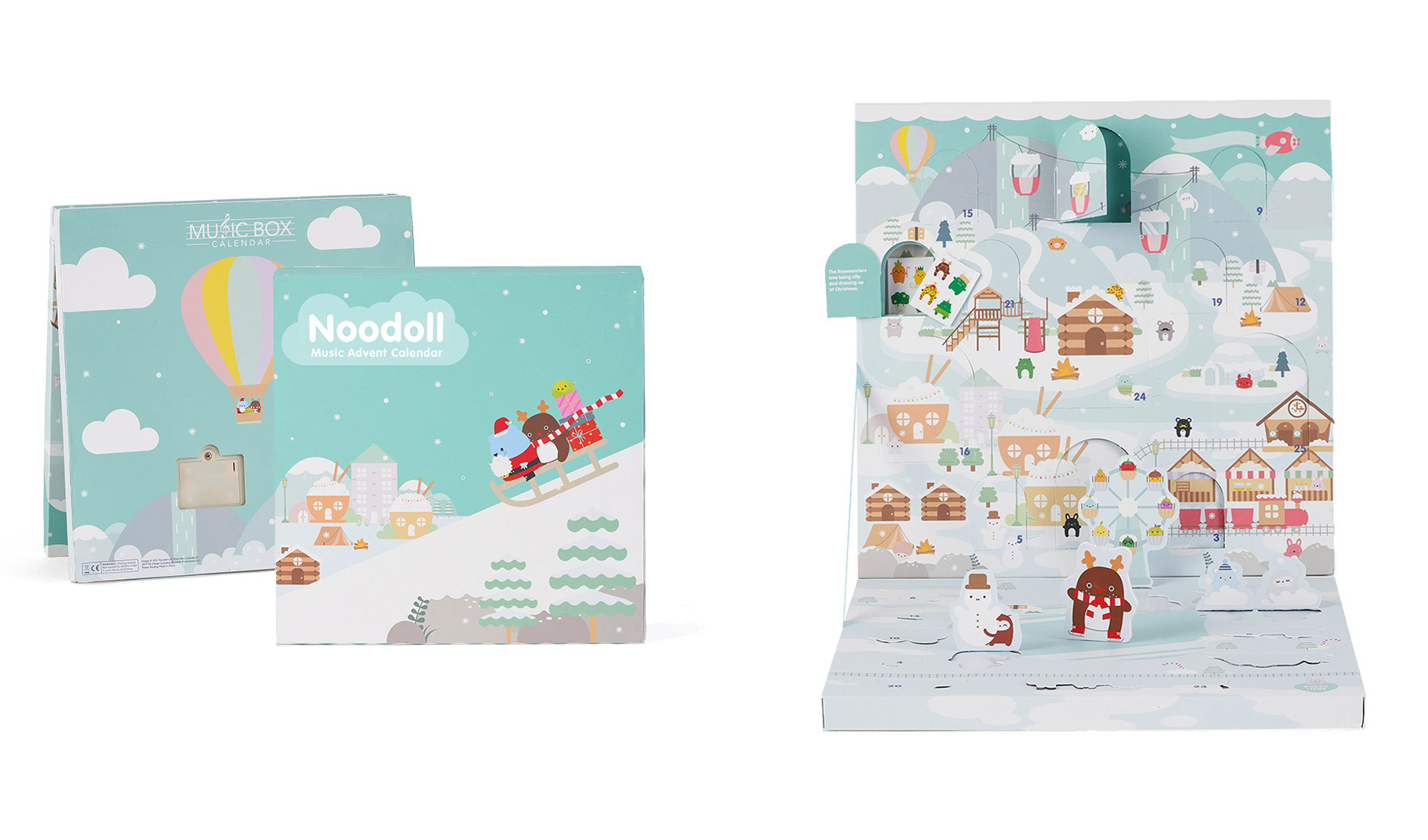 What's inside?
We've been working hard to design the most beautiful advent calendar on the market. The 25 windows follow the Ricemonsters as they get ready for Christmas morning. Hiding behind the flaps on the base of the calendar are beautifully illustrated characters and props. Pull each one up and build the festive scene as Ricetown gets busier in preparation for the big day. The back windows contain three dancing magnetic characters, sticker sheets for decorating the scene and 3D card models to build.
It's a magical advent calendar full of activities and fun. A beautiful alternative to chocolate calendars that will have your little ones jumping with excitiment and buzzing to open the windows each December morning.
Trying to have a more eco-concious Christmas? We designed this calendar to be used year after year. Each window can be packed away and used again, even the stickers will be reusable for at least one more year. After that, why not fill those windows with some tasty treats or even more stickers?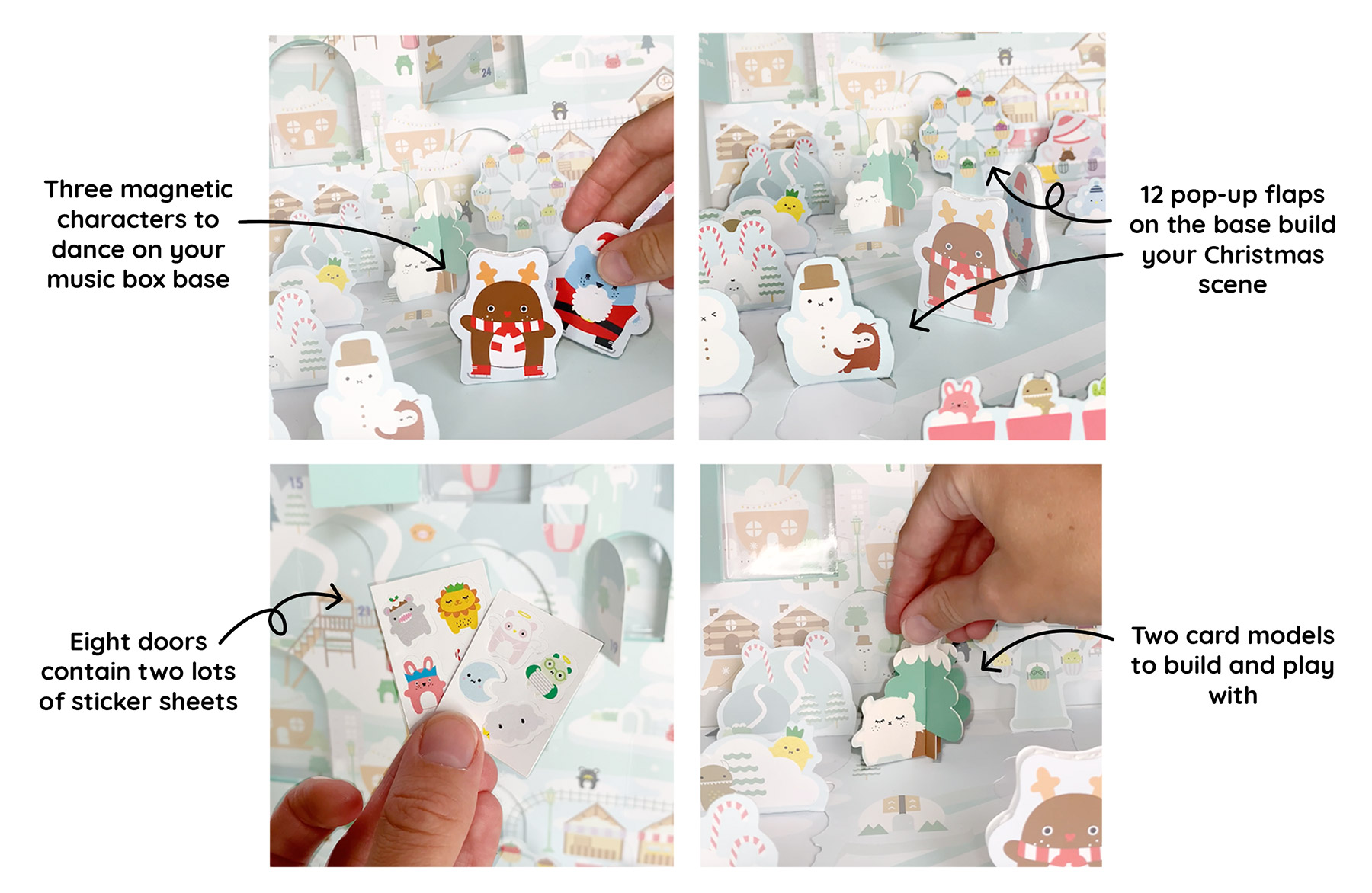 Musical?
Yes! Our advent calendar is musical. Tap the button in the corner of your calendar and We Wish You A Merry Christmas, Jingle Bells or The First Noel will be played. The base of the calendar features a frozen lake which characters magically connect to and dance across whilst the music plays.
The calendar comes with the 3 AAA batteries included, but it's super easy to unscrew the compartment and replace when the time comes.
How to get yours:
The calendars are available for a limited time at a special pre-order price. Visit the product page here and buy yours today for just £27.50.
We will be shipping the calendars in mid November to guarantee they reach you in plenty of time. If you're buying them for friends or family, just add their address in at checkout and we'll send directly to them. We also offer free gift message services if you'd like to add a sweet message to go with it.
Add some Ricetown magic to your Christmas countdown - tap here now