Looking for an extra special gift this Christmas? Make a gingerbread cookie that lasts a lifetime with Ricetown's newest friend: our Gingerbread Ricemonster.
Create a new winter tradition with this limited edition plush toy, that you can decorate and stuff yourself! Our DIY Gingerbread Ricemonster Kit is the most perfect Christmas present for big or little ones. ⁠
⁠
Each kit comes packaged sweetly with everything you need to create your own Christmas plushie, as well as a little snowman friend to keep them company. ⁠We might be a bit biased but we think it's the best present you can give this year! Spark imagination, creativity and joy with this unique Christmas gift.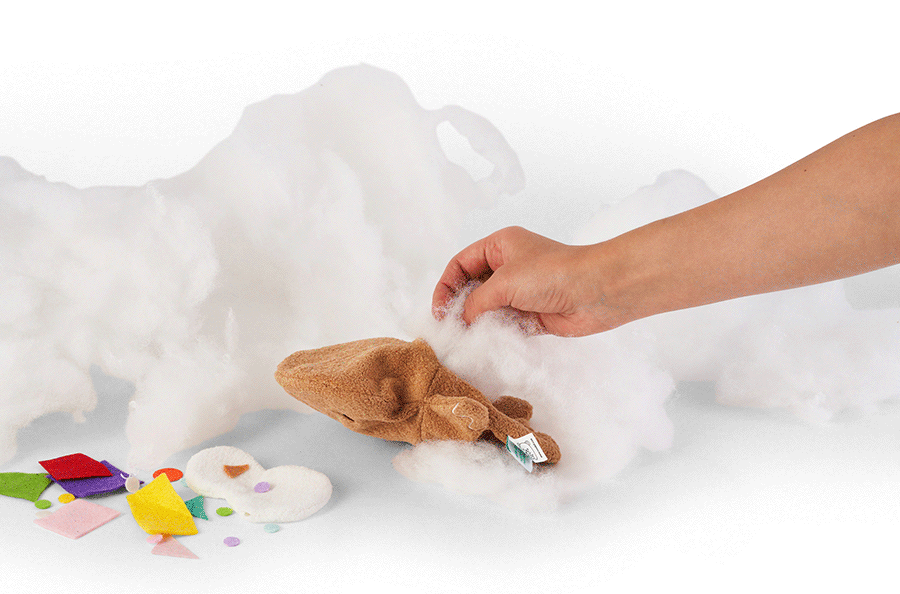 What's in the kit?
The DIY Gingerbread Ricemonster Kit comes packaged sweetly in a recyclable gift box. Inside, the lucky recipient will find all the materials they need to get started on creating their unique festive friend. In the box is:
2 bases/skins (one for the gingbread approx 24 x 19 cm, one for their snowman friend approx 8 x 5 cm)

A selection of different shapes, sizes and colours of felt, including cute little gumdrop buttons.

A whole load of toy stuffing to make them super cuddly

An easy step-by-step instruction booklet
Please note the kit does not contain equipment for cutting / sticking. We recommend scissors, waterproof fabric glue and a needle & thread. Felt shapes are recycled off-cuts.
Everything inside the kit is made to the same quality and by the same pairs of hands as the rest of our toys. Whatever you choose to make will be super soft, cuddly and last for years to come; just like all of our gifts.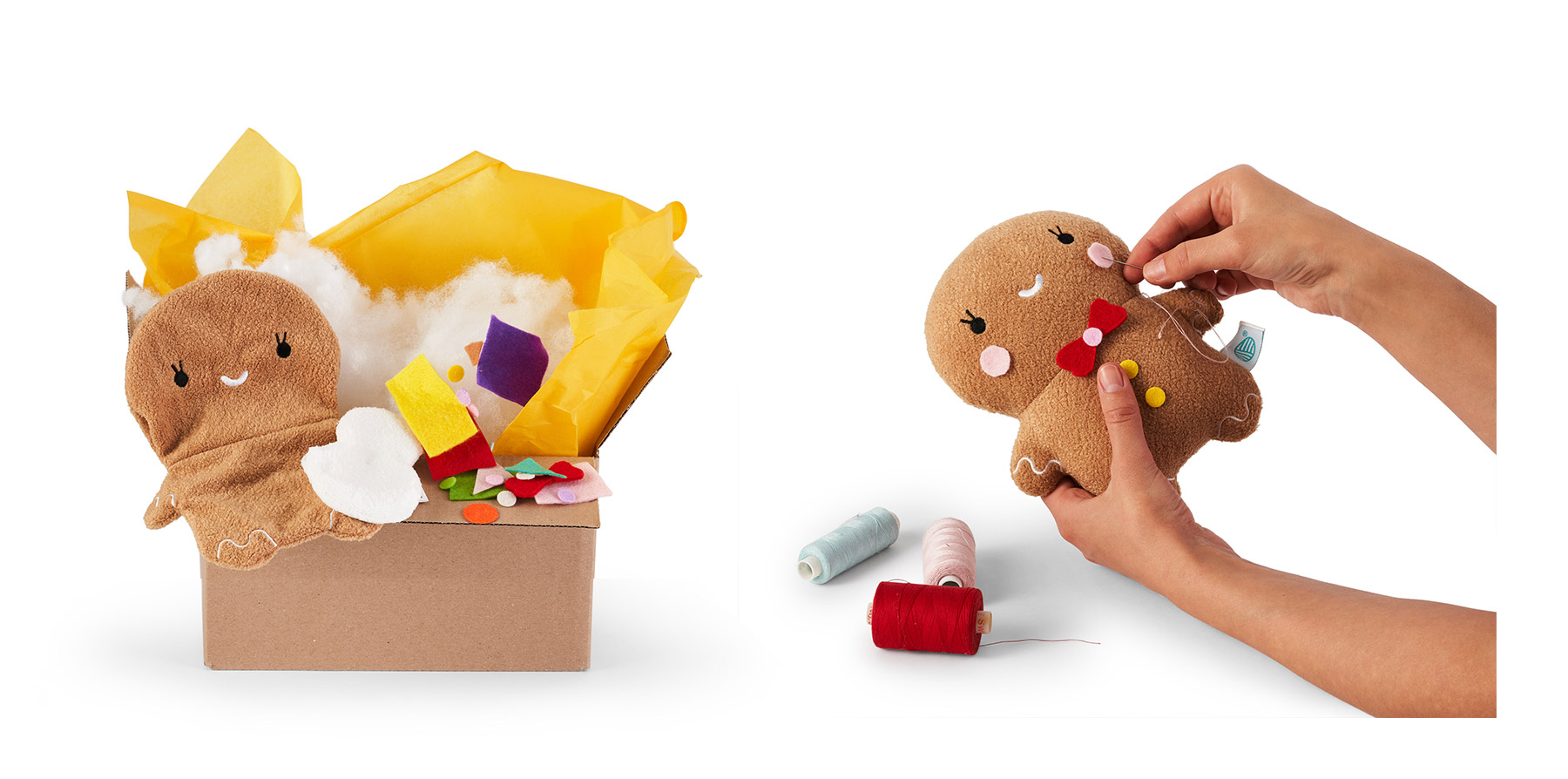 How do I get one?
The DIY Gingerbread Ricemonster kits are available exclusively here at noodoll.com. Follow this link to get yours.
They're limited edition and limited run; so if this little cookie is on your Christmas list then act fast. Once they're gone, they're gone for good.
If you're looking for a super special gift, then we suggest buying one of our gingerbread bundles. You'll get a beautifully curated collection of magical presents and you'll be saving up to 20%!
Try our Christmas DIY Gift Bundle or our vegan Gingerbread DIY kit (an exclusive collaboration with our friends Dot Dot; the iconic Asian patisserie and bubble tea shop ).

When you purchase your gingerbread plush you will also be invited to join our special DIY Gingerbread Ricemonster competition. Details will be included in your kit.
Whether you're looking for a fun family activity, a project for a mini-designer or a playful and unique gift for a friend; our DIY gingerbread kits are a super fun creative experience for everyone.
Follow this link to get yours now