Find your match
With 100 characters living in Ricetown things can get very busy (and even a little confusing), but each of our plushie characters has their own personality, style, and characteristsics that make them unique. Our new find your match quiz asks you a few simple questions to filter through the characters of Ricetown and find the one that's just right for you.
It's like a personality quiz! Whether you're looking for the perfect gift for a loved one or a new friend for yourself; get to know the Ricemonsters a little better and find your perfect match now.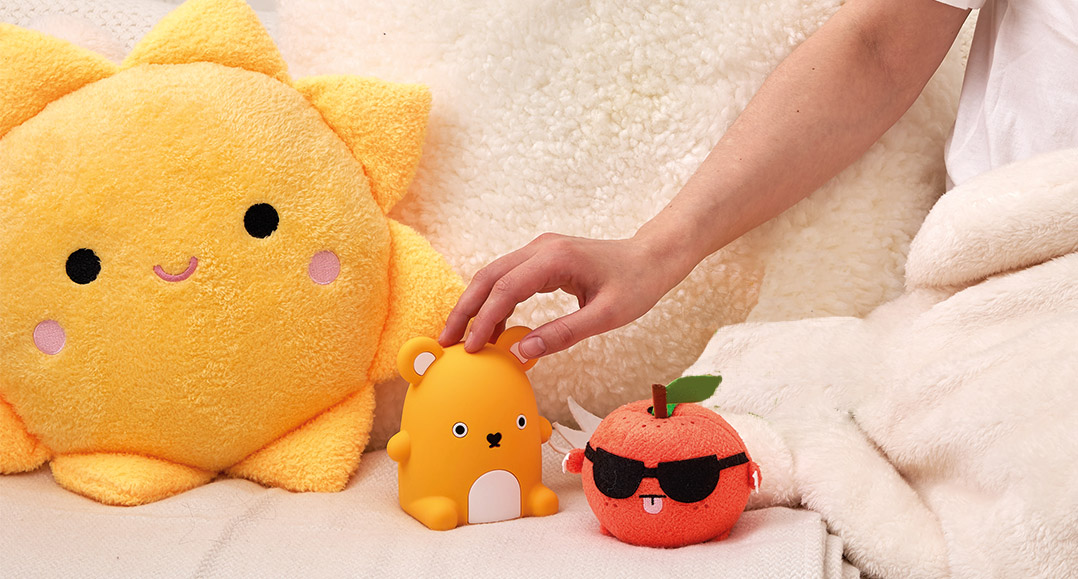 How do I do it?
To take the quiz and find which character you are most like follow this link. Or head to the Explore button in the menu and tap the Let's Begin image.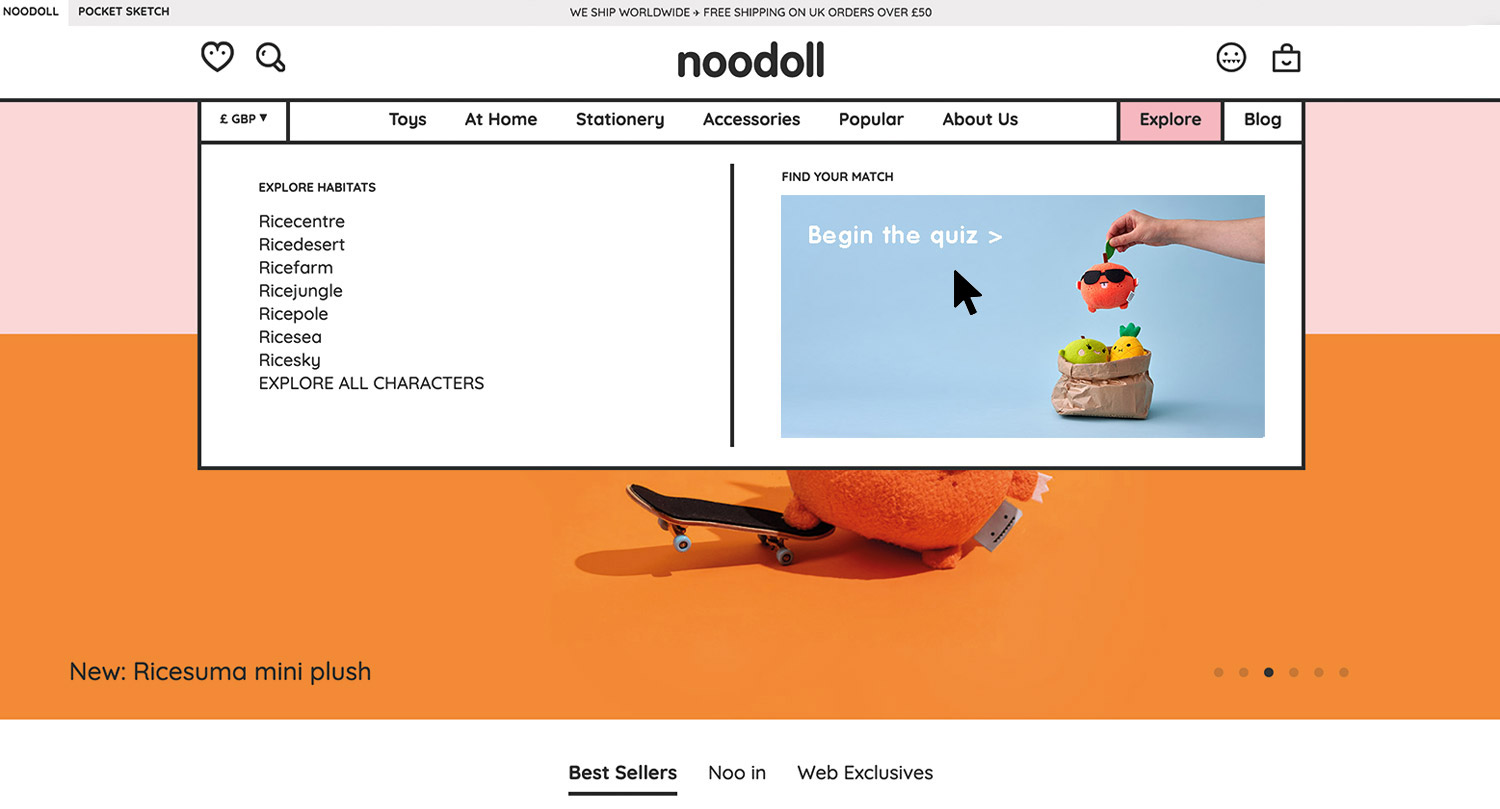 The quiz is super fun and very easy too. Just answer the questions one by one and by the end we'll have found the perfect match for you.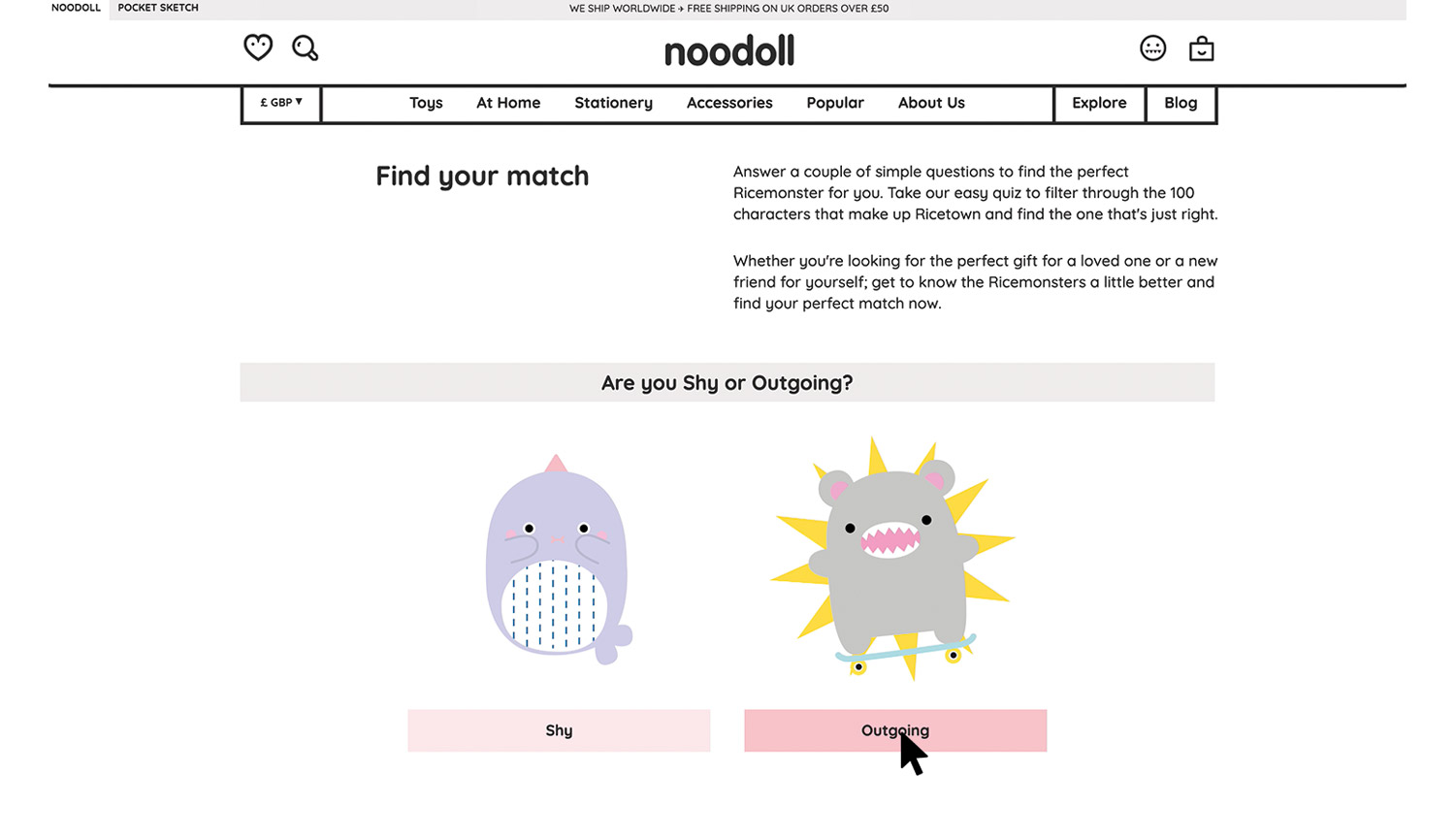 Your matching Ricemonster will appear once you have answered all of the questions. You'll be taken to their special character page - we have one of these for each of the 100 characters in Ricetown! (You can visit the full list of characters and explore their pages here)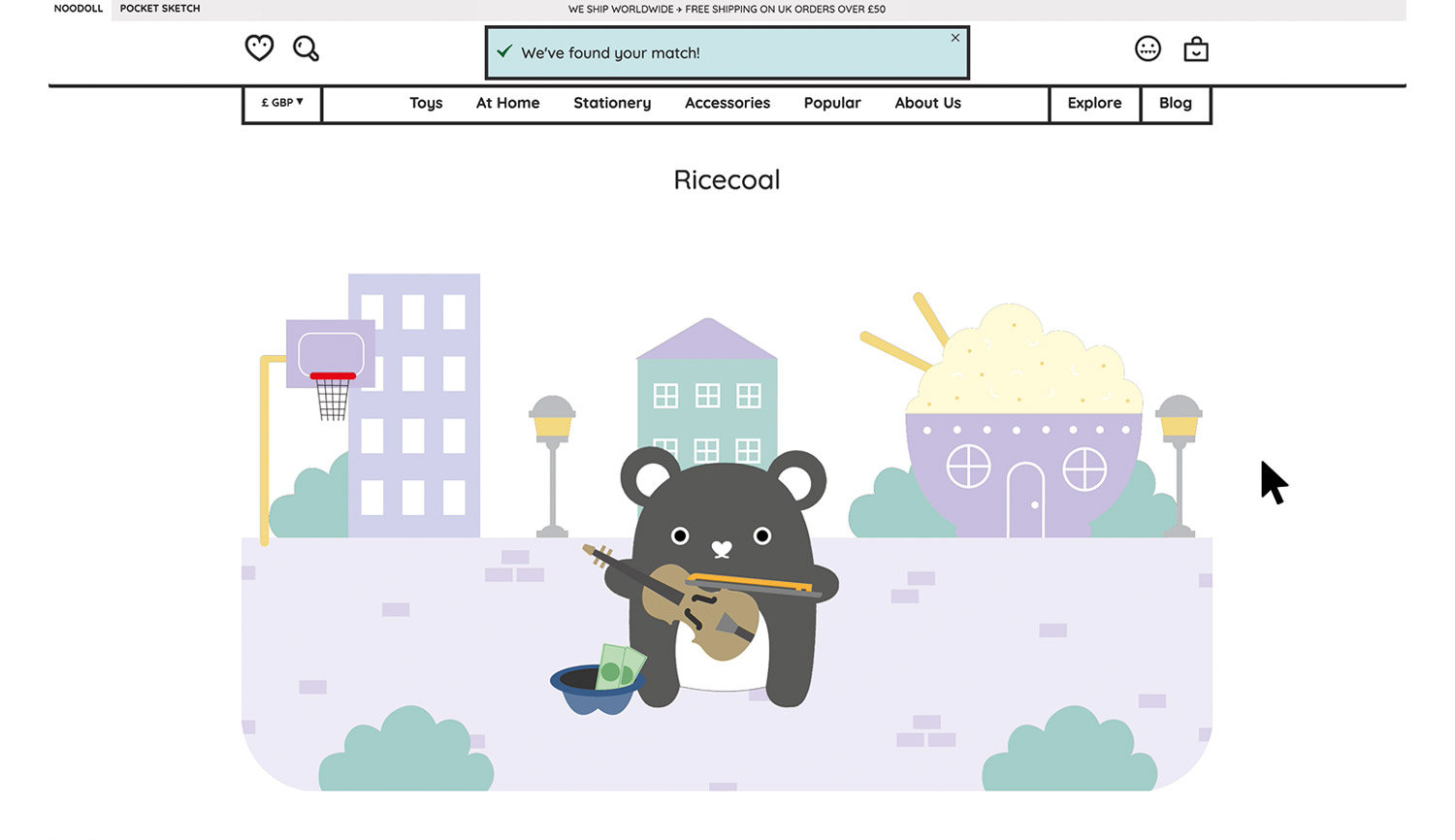 When you find your match you can learn all about them on their character page. Read about their story and get to know them better.
What are you waiting for?
Get started now! Whether you're looking for a perfect gift for a friend, want to find your Ricemonster soul mate or just want to get to know the funny, cheeky lovable characters a bit better - click here to take the quiz and play now.
Don't forget to tag us in any photos using #noodoll and @noodoll on Instagram / @ilovenoodoll on Facebook.