Noo masks for a noo normal! Our reusable, washable (and super duper cute) face masks have triple layered construction. Made from 100% cotton with a protective filter layer, they help look after you and your little ones. And with £1.00 of every mask sale donates to charity, they help look after others too. Why do we love them so much? Scroll down to read more:

The design
We've based our colourful masks on three of our most-loved characters: Ricecarrot bunny, Riceleon lion and Ricemomo kitty. Each design is available in both kids and adults sizes, so that you and your little ones can stay safe and have fun together. They're triple-layered for extra protection and soft and adjustable for maximum comfort. These three cute animal facemasks are a great way to encourage children to keep their masks on when popping to the shops, taking public transport or being out and about in enclosed or busy public spaces.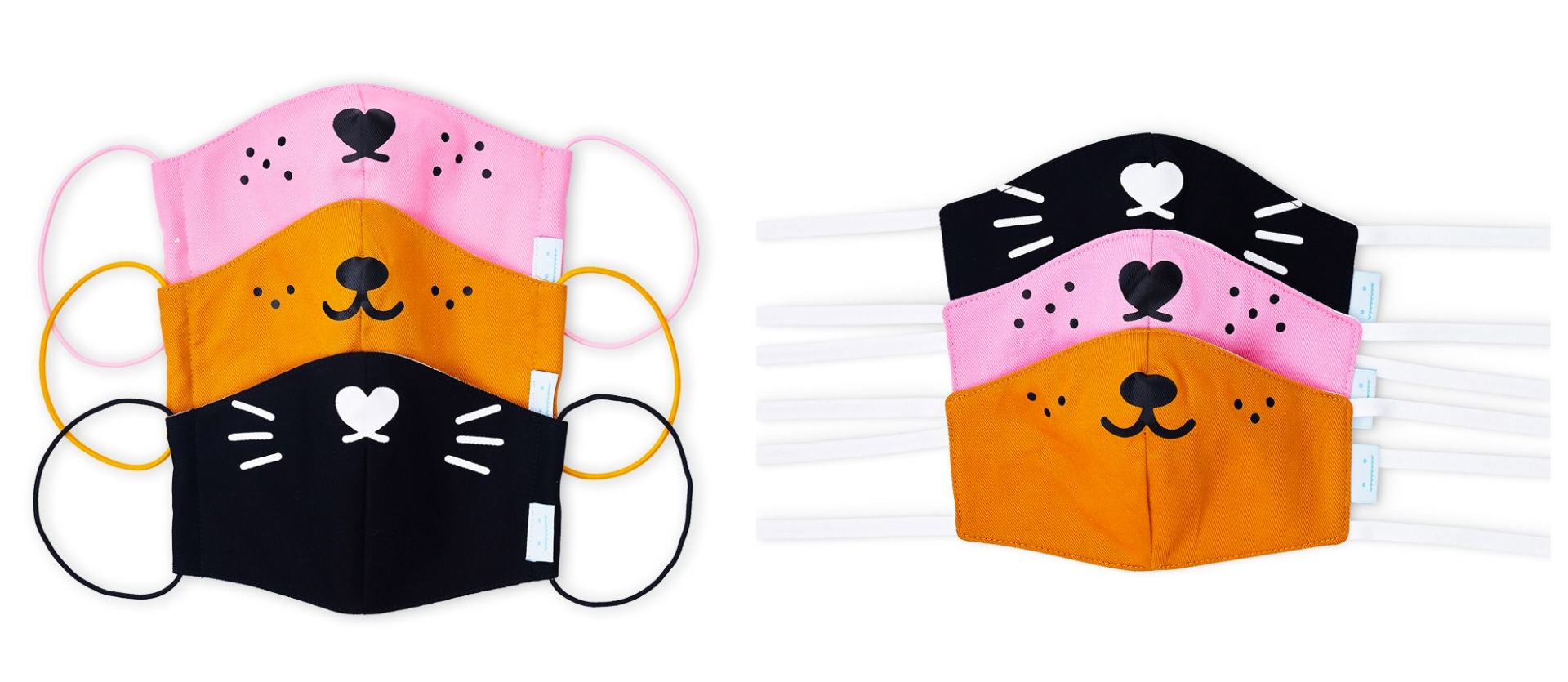 How to wear
Adult masks come with adustable elastic straps, which you simply tie at the required size and adjust as needed for maximum comfort. Our childrens' masks have soft cotton straps and can be worn two ways, depending on what's most comfortable for your little one.
1. Tie around head: Take the top two straps and tie them together behind your little ones' head. Do the same for the bottom two, pulling them under the ears and tying underneath the first knot / bow.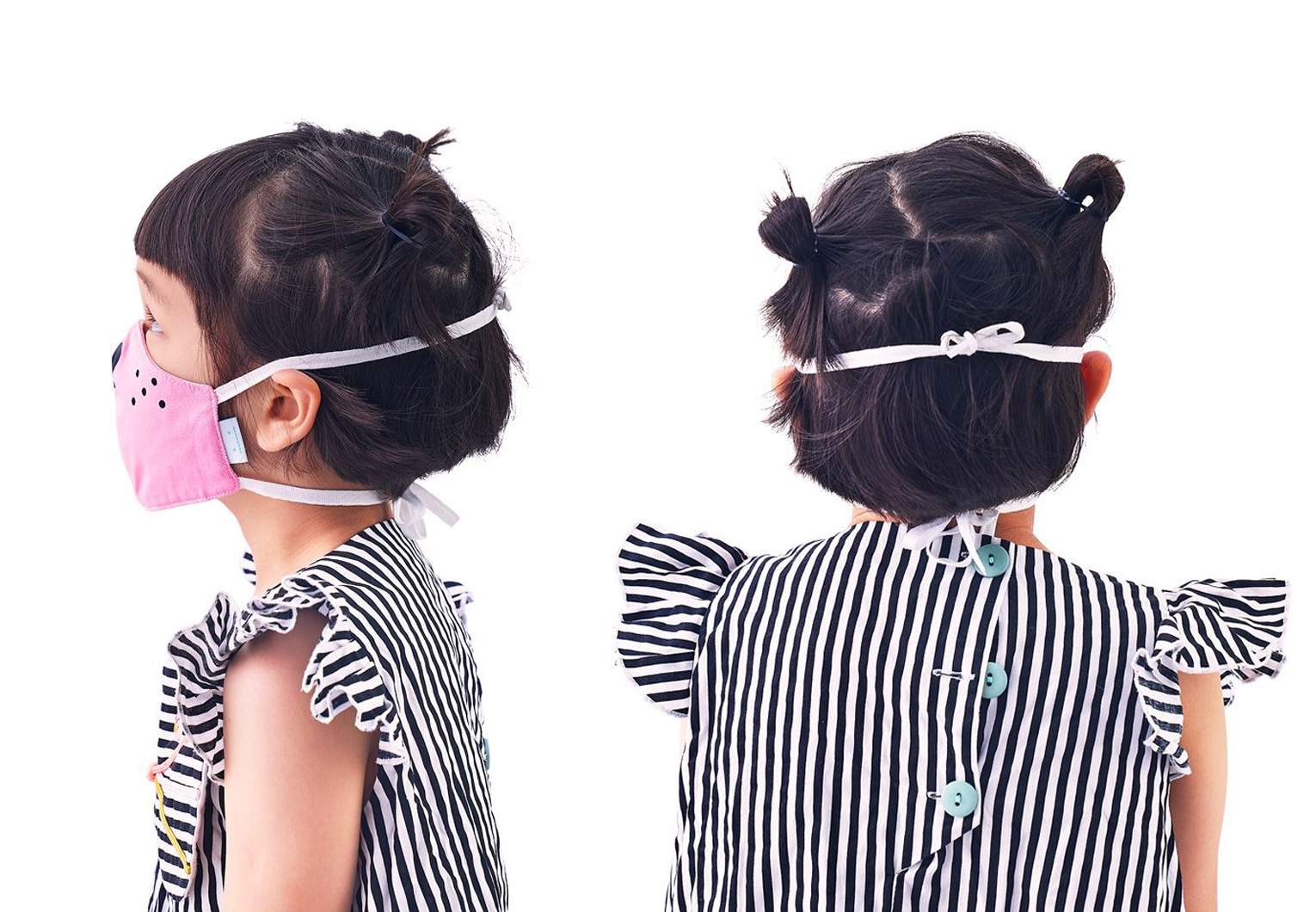 2. Tie behind ears: Take both straps on the left side of the masks, make a loop and tie behind the left ear. Then repeat for the right ear. It might be easier to make the loops before and then tighten / adjust once it's on.
Gingerbread Charity
Noodoll is partnering with Gingerbread, the leading UK charity working with single parent families, to make sure that these masks not only help you and your little ones, but help so many other families too.
Since the Covid-19 lockdown began, Gingerbread saw calls to their helpline leap by 130%, and their volunteer peer support group leaders were indunated with cries for help. 100% of profits from these masks will go directly to Gingerbread Charity. The money will be used to sustain the Gingerbread helpline and contribute to their peer support groups, helping families struggling to manage on their own. You can read more about Gingerbread here.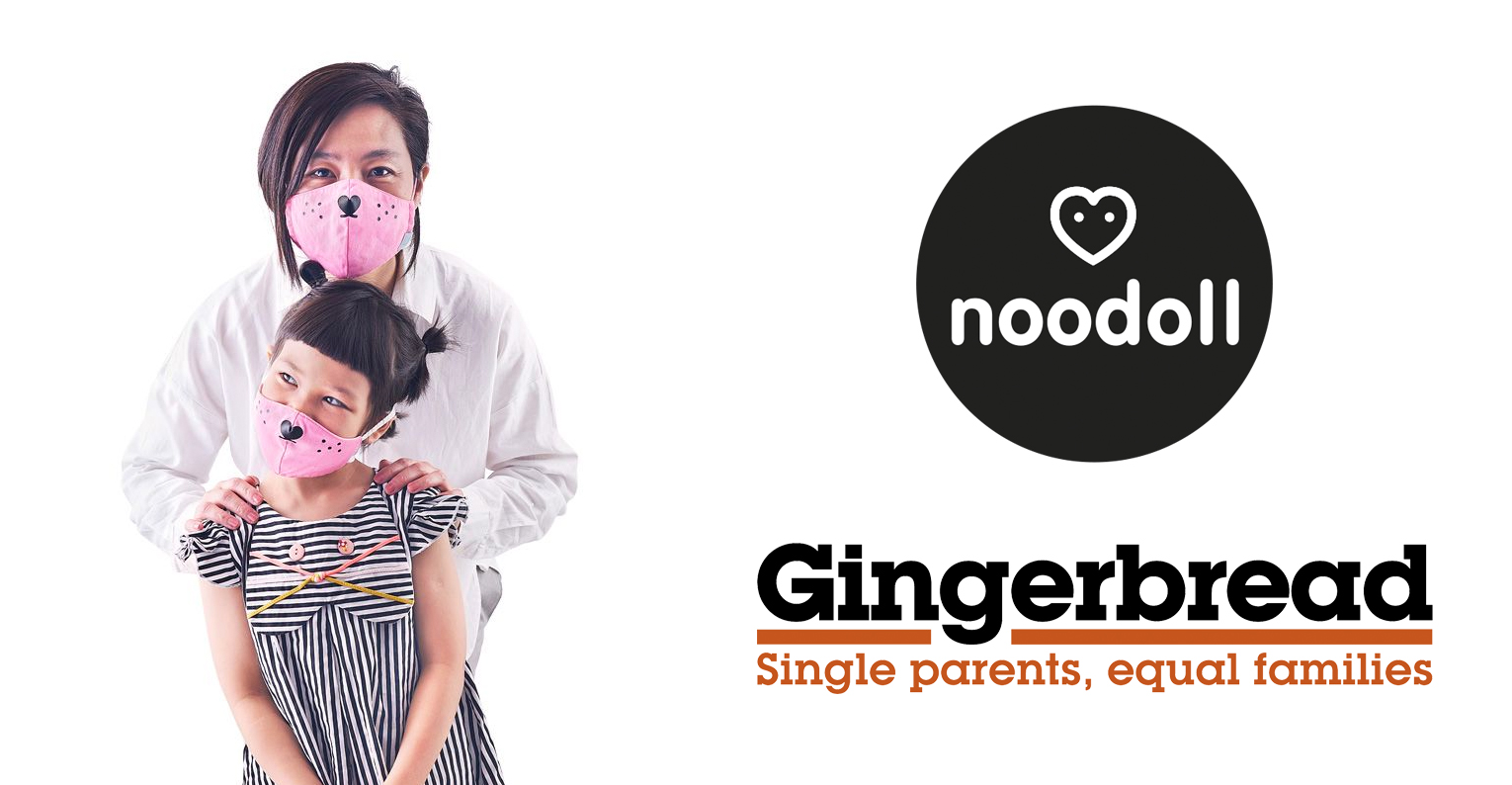 We hope you love these fun animal face masks as much as we do! We want to make wearing masks more normal. Our adults and kids masks are playful, friendly and fun and we hope they will remove the fear or worry surrounding the idea of masks for many grown-ups and littles ones too. Click here to check them out and order yours today.