We've just launched a brand new printable activity pack, full of exciting arts and crafts fun and games for adults, children or teens. The theme this month is Mental Health Awareness and so we've enlisted the help of Ricetown's loveliest little yellow mouse, Ricecracker, to create some fun downloadable activities that are all about gratitude, mindfulness and self-love.
What's in the pack?
You get 12 pages of printable fun. Lots of activites can also be printed multiple times for you to get even more creative! The origami template is super fun to customise and design your own monsters with!
- Gratitude poster
- 3 Origami templates
- Mood meadow
- Love notes
- Emotion wheel
- Question cards
- Ricetown colouring sheet

How do I get one?
Visit the product page here to download. It's super easy: just purchase, print and play!
To download this kit you must have created an account with us (totally free, no strings attached!) and be logged in when you hit check out. To create an account tap the little monster face. On desktop find it on the top right of this page, on mobile go to menu on the top left and it should appear.
Once you purchase, you'll be emailed an order confirmation with a link to download the printable. Remember to check your junk!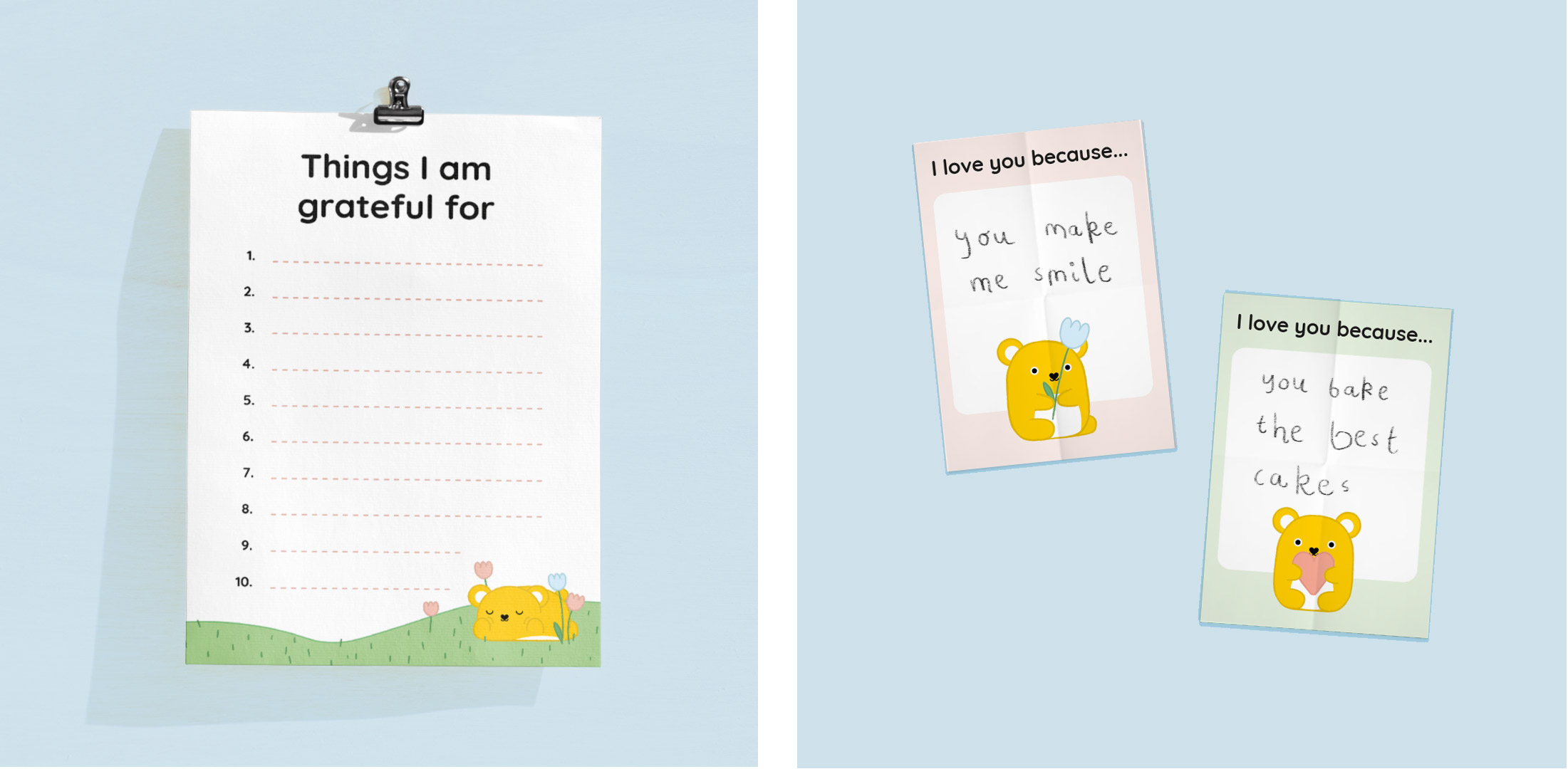 What else?
Remember to tag us in your DIY creations. Use #noodoll or @noodoll on Instagram or @ilovenoodoll on Facebook and Pinterest.
If you enjoyed your Mindfulness Activity Pack you might like these stickers too! They are perfect for letters, journals, photo albums, and more! Each pack comes with seven unique fun designs to brighten your day. Characters included are Riceroar, Ricefly, Riceananas, Ricetomato, Riceslow and Ricepudding.