Follow the steps bellow to make some delicious pancakes for Pancake Day!
Ingredients:
3 eggs
300g of flour
1 glass of milk
Some vegetable oil
Equipment:
Frying pan
Mixing bowl and spoon
Ladle
Some tasty toppings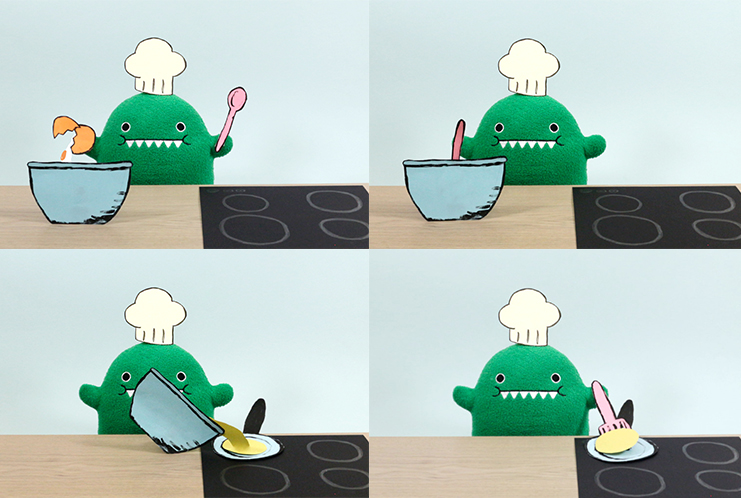 Method:
1. In a mixing bowl, add 300g of white flour.
2. Make a well in the middle of your bowl and add your glass of milk and three eggs.
3. Mix everything together until you have a smooth paste. Cover your mixing bowl and leave your batter to rest for and hour.
4. Heat a pan of your stove and add a bit of vegetable oil so it doesn't stick. Fill your ladle and pour some batter into your hot pan. Make sure you shake it well so that the batter spreads!
5. Cook your pancake for a moment until the edges start to turn up and then... FLIP!
6. Cook it on the other side of a few seconds.
7. Put it on a plate, add some tasty toppings like sugar, lemon, chocolate or fruit! Enjoy!