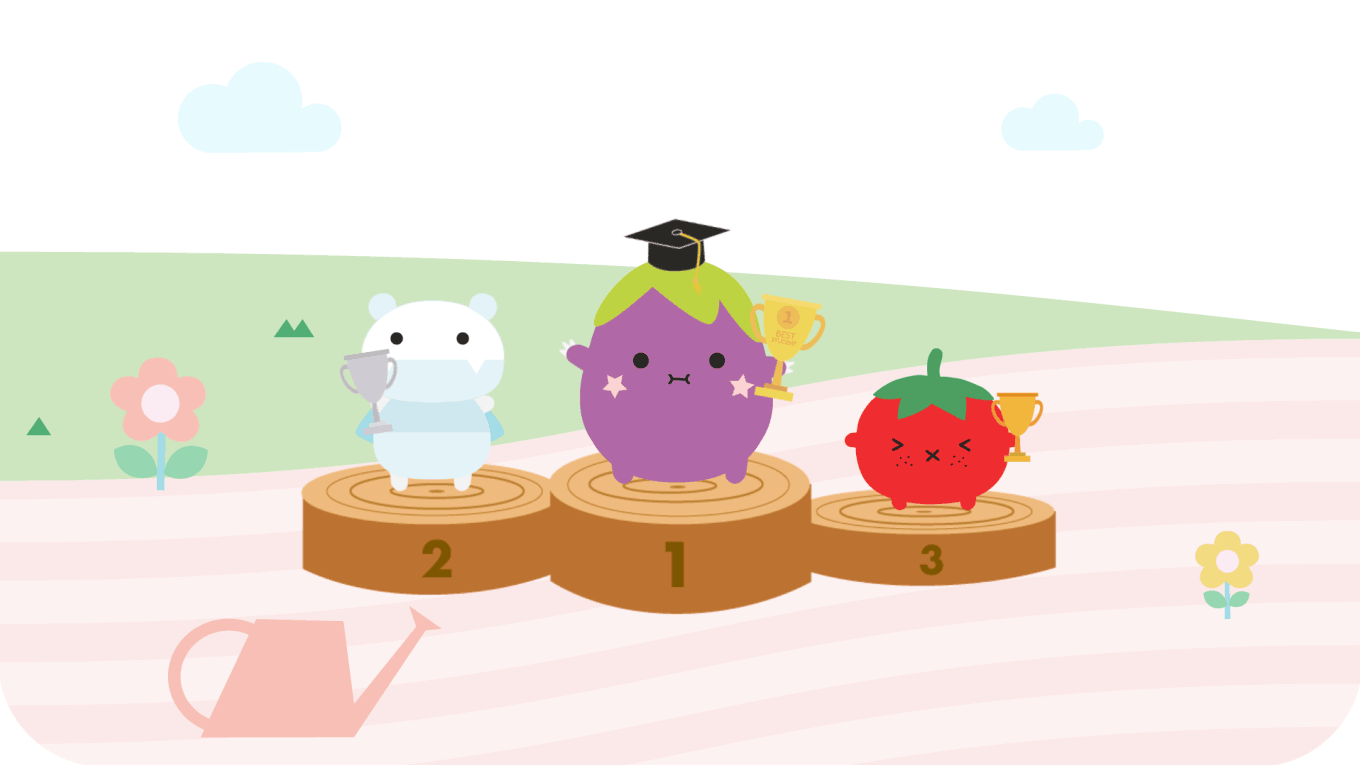 Good day, can I be of assistance? Oh, me? My name is Ricebaba. I love learning and I'm top of the class at Ricetown school. Furthermore, I founded the Association Of Vegetables and the Ricetown Chess club.

Favourite thing: Learning
Dislike: Bad grades
Can't live without: Ricebik's Cube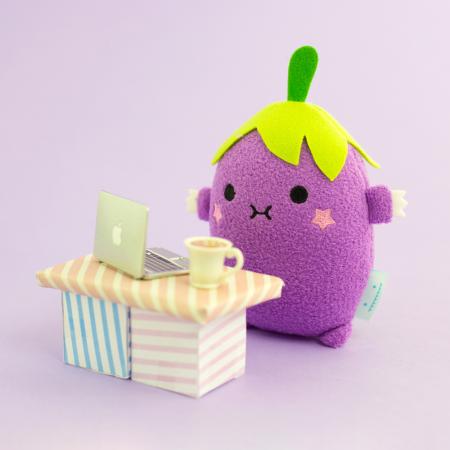 Ricebaba is a very focused Aubergine. Always at their desk early, they're the only Ricemonster who enjoys spreadsheets.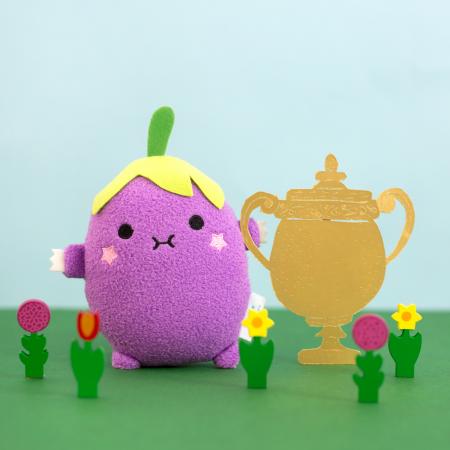 Ricebaba recently received a life time achievement award for their work with the Ricetown Vegetable Association, they're incredibly proud!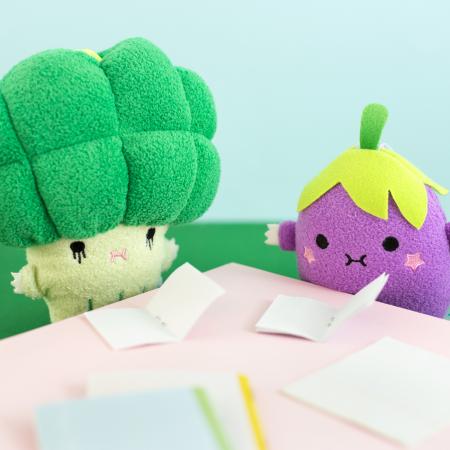 Ricebaba and Ricecoli are study buddies and best pals.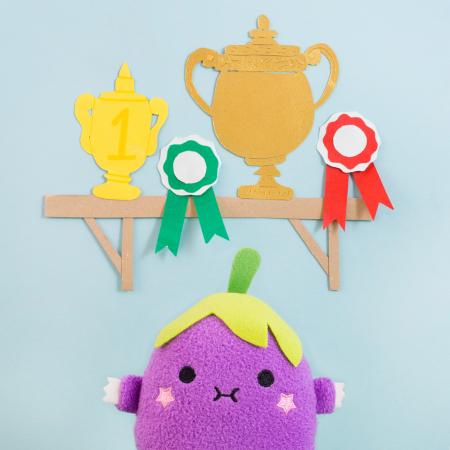 Ricebaba loves to win. They're the Ricetown Chess master, Spelling Bee champ and an accomplished synchronised swimmer.
Shop character