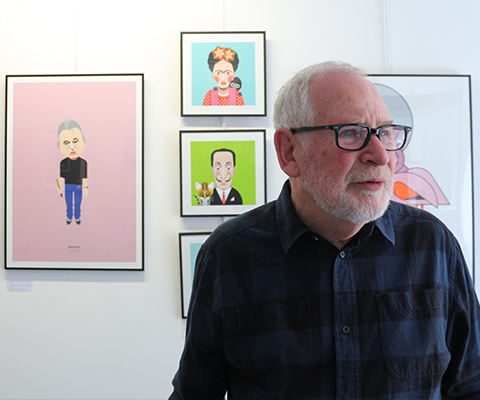 In 2013, at a tradeshow in London, artist and entrepreneur Yiying Wang and graphic designer Clifford Richards bonded over their shared love of art. Their friendship blossomed and Pocket Sketch was born.
A range of sketchbooks for the travelling creative, Pocket Sketch features iconic artists and luminaries from around the world. Beginning with Frida Kahlo, Andy Warhol, Salvador Dali and Pablo Picasso, the collection grew and now boasts over forty artists and continues to expand. Pocket sketch goes beyond the mundane practicality of a sketchbook. It's a celebration of creativity, a little piece of inspiration to carry wherever you go. 
Clifford Richards' versatile and endlessly creative imagination is the inspiration for the range. A renowned designer, still working in his 80s, his work from the 1960s captures the essence of the era and can be found adorning the walls of the Victoria & Albert museum in London.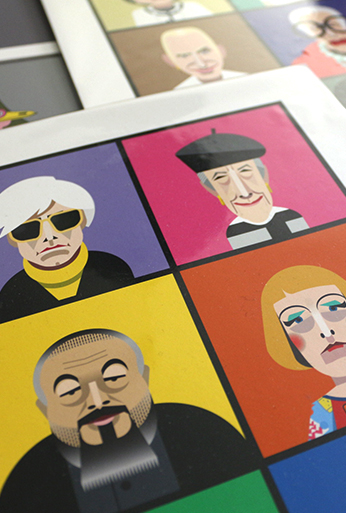 Each character is married to his or her stylistic landscape, whether it's Van Gogh lost in a field of sunflowers or Jean-Michel Basquiat hidden amongst expressive brushstrokes and vivid colours. Each book is a world unto itself.
The handmade quality and the unique aesthetic is achieved through the talent of Steven Liu, our printer in Taiwan. Working for over a decade for a wide range of clients, Steven has a unique understanding of how to take a product from conception to fruition. Considered and passionate, he takes great pride in small bespoke projects such as Pocket Sketch which strive to showcase the warmth and tactile nature of print.
In today's digital age, artisan/craftsmen such as Steven are fast disappearing and ever more valuable. Involved at every stage of the process, from handpicking paper stocks to overseeing production, he goes the extra mile to make Pocket sketch a reality.
The individuals represented in the Pocket Sketch range are timeless and culturally significant. Each figure in the series can be lifted and used as a bookmark or simply collected to decorate the home. These artists have shaped the creative landscape and inspired millions. Follow in their footsteps - inspire, be inspired!